Attorney Cynthia M. Cimino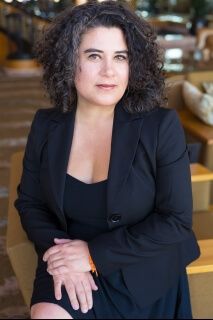 Cynthia joined the firm in 2017 after working as a Federal and State Assistant Public Defender in New Orleans, Louisiana as well as Miami, Florida. Cynthia has extensive white-collar litigation experience and has tried numerous cases at both the Federal and State levels. She has handled cases involving allegations of public corruption, mail fraud, tax fraud, wire fraud, narcotics trafficking, and crimes of violence. Additionally, Cynthia has represented individuals in connection with Grand Jury proceedings.
Cynthia is a member of the Criminal Justice Act (CJA) Panel in the Eastern District of Louisiana, a trial advocacy instructor at Tulane University Law School, and a member of the Louisiana Association of Criminal Defense Lawyers where she co-chairs the organization's Last Chance CLE. She has presented at CLEs regarding the United States Sentencing Guidelines as well as issues related to the application of recent amendments to the Guidelines.
Education
Tulane University, School of Law (New Orleans, Louisiana), Juris Doctor, 2002
American University, School of Public Affairs (Washington, DC), Bachelor of Arts, 1997
Experience
Attorney, Public Defender Office for the 24th JDC, 2013 - present
Assistant Federal Public Defender, Federal Public Defender, EDLA, 2008 - 2013
Staff Attorney, Orleans Public Defender, 2006 - 2008
Assistant Public Defender, Miami-Dade Public Defender, 2002 -2006
Bar Admissions and Memberships
Louisiana Bar Association
Florida Bar Association
United States Fifth Circuit Court of Appeals
United States District Court for the Eastern District of Louisiana
United States District Court for the Middle District of Louisiana
United States District Court for the Western District of Louisiana
Co-chair, Last Chance CLE, Louisiana Association of Criminal Defense Lawyers
Instructor, Trial Advocacy Program, Tulane University
Member, Criminal Justice Act Panel for the Eastern District of Louisiana